Three Stages of the Client Experience and Why They Matter
Mar 10, 2023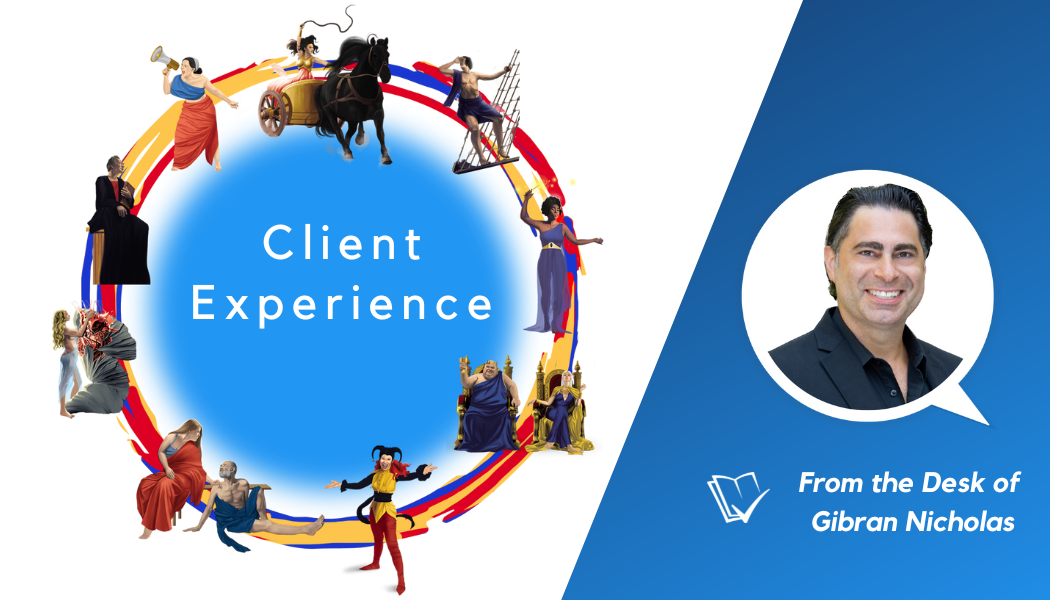 I've found it useful to focus on these three stages of the client experience to unlock the Lifetime Value of a Client:
Stage #1: The Prospect Stage of the Relationship
How do you get a sales "lead"?
How do you communicate and exchange information with your team regarding your sales prospects?
Is there a way to improve that process and make the experience better for your team or for your prospects?
For example, in my company, we use an app called Calendly to automatically schedule demos and appointments with our sales leads. This eliminates the need for phone tag or back-and-forth emails when it comes to trying to schedule a conversation.
Stage #2: The Client Onboarding or Transaction Stage of the Relationship
What happens to turn a prospect into a client and how does it happen?'
How do you "onboard" new clients?
How do you communicate and exchange info with my team, the client, and 3rd party vendors?
What does your ideal process look like; and who does what, where, and when?
For example, in my company, we've found that our welcome emails are super-important to creating a good customer experience. We also provide tutorials for clients on how to use our products, and any client can schedule training with us at any time to learn how to better use our system in their business.
Stage #3: The Nurture or Database Stage of the Relationship
What happens after the initial client onboarding process to establish, maintain, and grow the relationship with the client over time?
For example, in my company, our clients subscribe to daily emails where we provide them with value and insight on a daily basis. This helps us to maintain the relationship with our clients over time. Some of our clients in the housing industry unlock the lifetime value of their clients by performing what we call an annual client review. This is where you have an annual human-to-human conversation with each of your clients. You can get updated on where life has taken them during the past year, and you can update them on industry or market trends that may impact them.
So here's my ridiculous question of the day:
How can you improve one or more of the three stages of your client experience?

Gibran Nicholas
Gibran Nicholas is the best-selling author of The StorySeller Adventures, and the founder and CEO of Momentifi, a financial information and content marketing platform providing daily coaching and expert marketing content to thousands of housing and financial professionals. With more than ten thousand graduates, Gibran's StorySelling coaching system creates top producers in all industries. He became a millionaire at twenty-five and lost everything two years later, only to regain it all, plus invaluable life lessons, over the next decade. He shares with you many of those lessons in his book, daily emails, blog, and weekly podcast. Gibran's primary focus is to help you and your team use archetypes and StorySelling to stay inspired, find more meaning in your work, and grow your business. Gibran is a lifelong student of business, politics, religion, and the human experience. He lives in Alpharetta, Georgia, with his wife, Mandy, and their three children.