What if You Do? What if You Don't?
Mar 28, 2023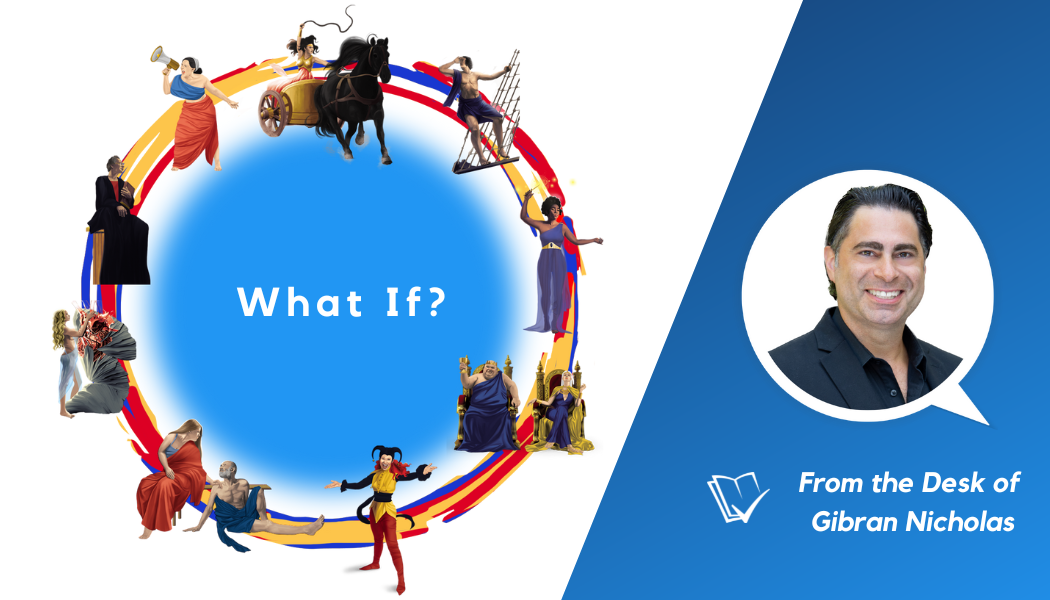 I've found that there are two powerful questions I can ask myself whenever I'm at a crossroads in life and business:
What if I do?
What if I don't?
Those two questions give me clarity because they force me to think through the worst-case scenario if I do something and also the worst-case scenario if I don't do something.
It's important to keep in mind that even like there's always risk associated with everything that we do, there's also always risk associated with not doing anything at all. So, when we ask ourselves about the worst-case scenario, it's really only fair to ask ourselves, what's the worst-case scenario if we do and what's the worst-case scenario if we don't?
This way, we get a more well-rounded perspective before we make a final decision.
So, here are my two ridiculous questions of the day:
What if you do?
What if you don't?

Gibran Nicholas
Gibran Nicholas is the best-selling author of The StorySeller Adventures, and the founder and CEO of Momentifi, a financial information and content marketing platform providing daily coaching and expert marketing content to thousands of housing and financial professionals. With more than ten thousand graduates, Gibran's StorySelling coaching system creates top producers in all industries. He became a millionaire at twenty-five and lost everything two years later, only to regain it all, plus invaluable life lessons, over the next decade. He shares with you many of those lessons in his book, daily emails, blog, and weekly podcast. Gibran's primary focus is to help you and your team use archetypes and StorySelling to stay inspired, find more meaning in your work, and grow your business. Gibran is a lifelong student of business, politics, religion, and the human experience. He lives in Alpharetta, Georgia, with his wife, Mandy, and their three children.