How to Make Sense of the Senseless
Jan 25, 2023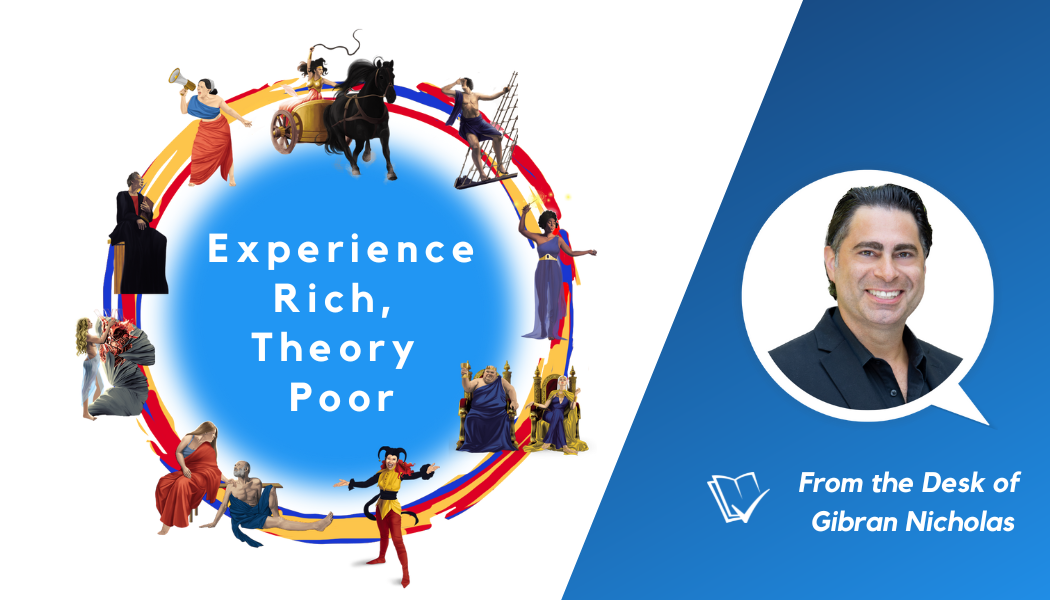 When I first started out in business, someone gave me a timeless piece of wisdom and advice: People are experience-rich, but theory poor. We all accumulate loads of life and business experience, but we often have no idea how to process our experiences in a way that makes any sense. The key to being an effective leader and trusted advisor is to help people organize and process their experiences in a way that makes sense to them.
Throughout my career, I've often wondered how best to do that. While I'm certainly not done learning, I think I've sort of figured it out! Here's my theory:
What if each experience in life and business is simply a chapter in a continuously unfolding story?
There's a beginning, a middle, and an end to every chapter of our life, even as there's a beginning, middle, and end, to every book. When we experience the end of a chapter in life and business, we sometimes think the world (our world) is coming to an end. But what if it's really just the beginning of another chapter?
When I was going through my mid-life burnout a few years back, I began looking at my life and business as a series of adventures, with myself as the main character in those adventures. It really helped me to process my own life and business experiences in a way that made a little sense to me. It was life-changing because I had never stopped to really process the trauma of some of the dramatic endings of the various chapters in my life and career.
One of my main goals in writing The StorySeller Adventures is to help you and me, and others like us go through that same Journey. In doing so, we'll be able to better process our own experiences and help others to do the same. After all, if the role of modern leaders and trusted advisors is to help people organize and process their experiences in a way that makes sense to them, how can we do that for others if we haven't done it for ourselves?
If you're interested in joining me on this Journey, click here to subscribe to this blog. You can also click here to get the book.

Gibran Nicholas
Gibran Nicholas is the best-selling author of The StorySeller Adventures, and the founder and CEO of Momentifi, a financial information and content marketing platform providing daily coaching and expert marketing content to thousands of housing and financial professionals. With more than ten thousand graduates, Gibran's StorySelling coaching system creates top producers in all industries. He became a millionaire at twenty-five and lost everything two years later, only to regain it all, plus invaluable life lessons, over the next decade. He shares with you many of those lessons in his book, daily emails, blog, and weekly podcast. Gibran's primary focus is to help you and your team use archetypes and StorySelling to stay inspired, find more meaning in your work, and grow your business. Gibran is a lifelong student of business, politics, religion, and the human experience. He lives in Alpharetta, Georgia, with his wife, Mandy, and their three children.