What it Means to Grow an Epic Business
Jan 26, 2023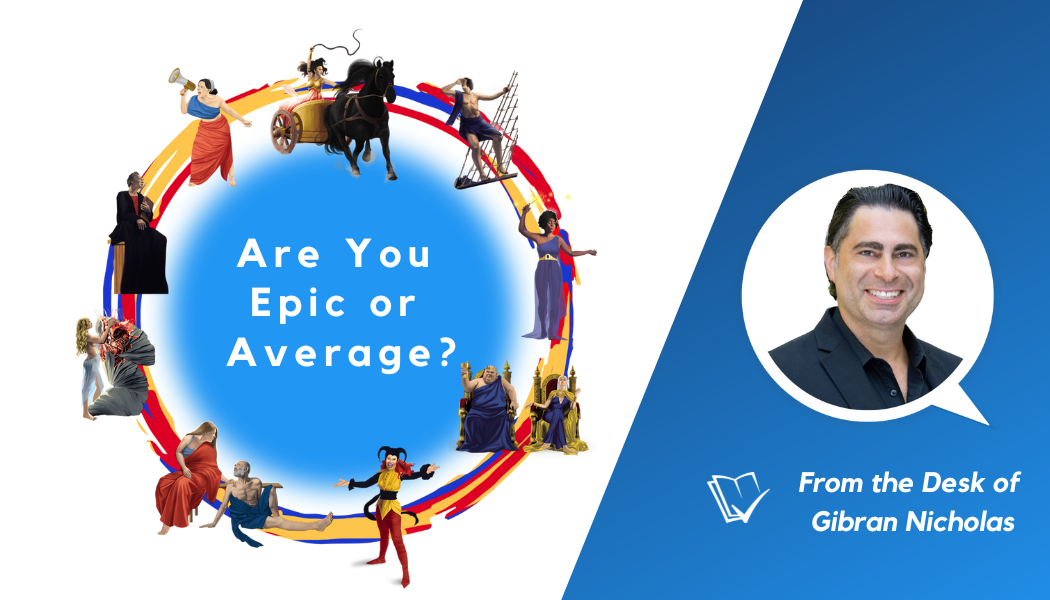 Modern society has trained us to think that we should strive to be a billionaire or super-wealthy to have truly achieved something significant in business. I very much disagree. There are only 2,668 billionaires in the world according to Forbes magazine. Yet, there are over 7.888 billion people in the world, lots of whom have achieved significant success in life and business.
When I think of growing an epic business, what comes to mind is a business that makes an epic difference in the lives of its customers, partners, and employees. And, of course, a business that makes money and provides a great living to the people who own and/or work in it!
The word "epic" derives from the Greek word epikos which means a style of poetry centered around a legendary hero. This would make sense, as we often refer to "epic" stories such as the Iliad and the Odyssey in ancient times, or The Lord of the Rings and Game of Thrones in modern times.
When I think of my business or career, I've found it useful and exciting to imagine myself inside of a great epic story, fighting the good fight, taming the chaos, and making a positive difference in the lives of my team, partners, and clients.
So, the question I have for us today is this:
What specifically are we doing right now today to make a positive impact in the lives of our team or clients as we all live our epic stories?
The answer to THAT question, my friend, tells us whether we are growing an epic business or not.
---
Click here to subscribe to The StorySeller Daily.
Click here to get The StorySeller book.

Gibran Nicholas
Gibran Nicholas is the best-selling author of The StorySeller Adventures, and the founder and CEO of Momentifi, a financial information and content marketing platform providing daily coaching and expert marketing content to thousands of housing and financial professionals. With more than ten thousand graduates, Gibran's StorySelling coaching system creates top producers in all industries. He became a millionaire at twenty-five and lost everything two years later, only to regain it all, plus invaluable life lessons, over the next decade. He shares with you many of those lessons in his book, daily emails, blog, and weekly podcast. Gibran's primary focus is to help you and your team use archetypes and StorySelling to stay inspired, find more meaning in your work, and grow your business. Gibran is a lifelong student of business, politics, religion, and the human experience. He lives in Alpharetta, Georgia, with his wife, Mandy, and their three children.